Welcome to Meramec River Resort (formerly known as Bird's Nest Lodge),
where families come for fun in scenic Steelville, Missouri.
The only thing missing is YOU!
Nestled along the lush banks of the Meramec River, you can take an energizing float trip in a raft, kayak, canoe, or tube. Whether you are a joy-loving social butterfly, competitive outdoor enthusiast, deep nature lover, or simply want a relaxing solo trip by yourself or with a friend, we've got an experience for you.
After a day of adventure, unwind with your family or friends, share stories, and build lifelong connections. Our resort provides the perfect backdrop for creating cherished memories and forging new or stronger relationships.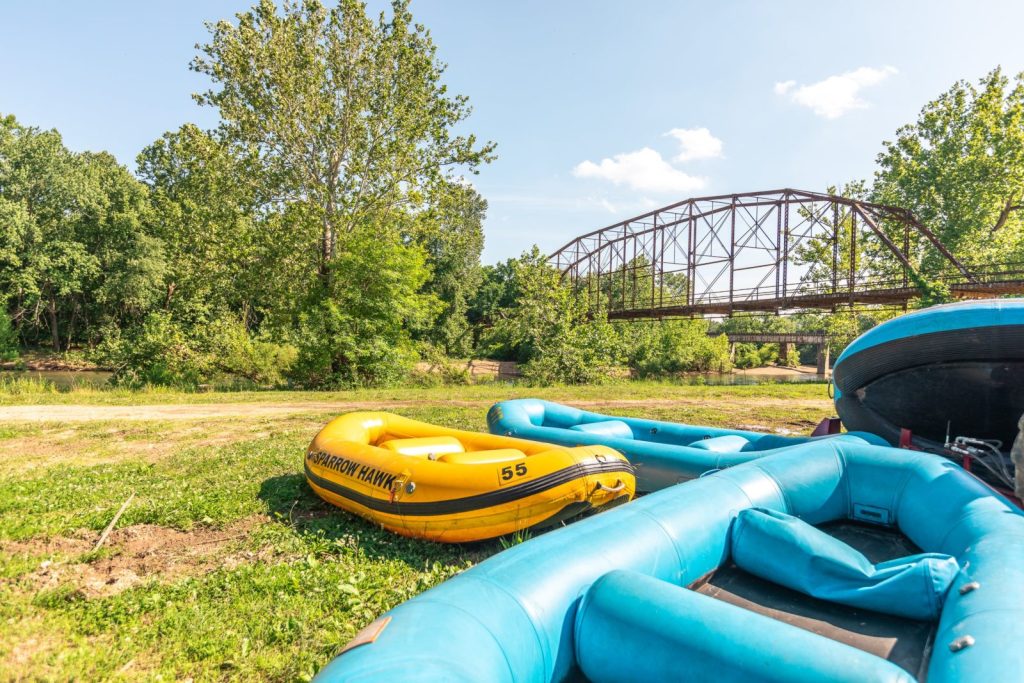 At Meramec River Resort, our friendly and knowledgeable staff is dedicated to ensuring your stay is nothing short of exceptional. From providing insider tips on the best Missouri float trips to recommending the most scenic hiking trails, we're here to make your weekend getaway or vacation unforgettable.
Discover the perfect retreat in our cozy cabin rentals, where rustic charm meets modern comfort. Relax, recharge, and reconnect with the ones who matter most in this Meramec River oasis. Savor breathtaking views while you watch the water and create lasting memories with family or friends. Escape for a romantic getaway or plan an exciting group gathering–either way, we've got the perfect place for you.
For those with RVs, our spacious campground offers the ideal setting for your home on wheels. Set up camp under a canopy of towering trees and enjoy the convenience of your modern comfort. Wake up to a symphony of bird songs instead of blaring horns. Smell the crisp, fresh, clean air versus the odor of smoggy streets. Immerse yourself in emerald green grass, sapphire skies, and cottony clouds. Feel the textures of various flower petals, tree barks, and river stones. There's nothing like a dose of country living to liven the sense of being alive!



Our tent camping sites are designed for optimal enjoyment of the great outdoors. Allow yourself to be mesmerized by the sight, sound, and smell of a crackling campfire. Relax into a restful state under the soft glow of moonlight. Fall asleep as you count a sky full of sparkling stars. Wake up in the morning with pep in your step, ready to seize your day of fun, adventure, respite, or comfort–whatever your heart desires.
Visit our booking page for rates and availability.
So much to see and do at Meramec River Resort